The STARMAC hoverbot has been around a for a while. Super stable, does up, down, left, and right very well, but for a long time it couldn't do flips.
Now with the introduction of an analytical tool called "reachable sets" the folks over at Stanford have been able to get the hoverbot to do flips, and recover without hitting the ground. The end result is something that looks simple, as are all things that people perfect over time using their knowledge and natural skills.
Oh and for those of you that dont know what STARMAC is, Stanford Testbed of Autonomous Rotorcraft for Multi-Agent Control. Geez, glad they could do STARMAC…
[engadget]
Related Posts:
We dont usually post stuff about new games because we just cant keep up and don't have to play them anyway. But this one deserves a big fat badass WELCOME.
The Secret of Monkey Island has been released in the iTunes store for $8. It is about 400MB so be ready to either doc to sync or find a super fast wifi connection. It is expected that it will work on both the iPod Touch and is confirmed on the iPhone. Apparently the voices have been re-recorded and the graphics updated but you can swipe your finger at any time to get the full retro experience.
You know how you remember something that was so badass back in the day, like a movie for example, then you try to re-experience it today and you wonder what the heck you were thinking? Well so far, that isnt the case with Monkey Island. It is fun all over again.
These robots were built as a cooperative effort between MIT and the University of Tokyo, apparently Japans version of MIT. Both can pitch, bat, and demand millions of dollars per year just for showing up… Alright maaayyybeee not demanding the nice salary, but they can bat and pitch…
As the video shows, both in normal speed and slow motion, one robot, lets call it a pitchbot, has been fitted with a three fingered hand and will throw the ball towards the other robot, the batbot. The bot that has the bat type appendage, instead of the hand, then swings to connect with the ball. Watch the two ray gun looking things on either side of the batbot. They are apparently the eyes that determine the location of the ball so the connection can occur.
The videos below are just freaking BADASS, or just plain freaky!
This is a project out of Boston Dynamics dubbed BigDog, the most advanced rough terrain robot on earth. It walks, runs (4 mph in tests), climbs (up to 35 degrees) carrying heavy loads, and can adjust to slippery conditions such as snow or mud. The legs work much like the animal it is modeled after with articulating joints. Powered by a hydraulic actuation system it recycles energy with each step and can adjust to the terrain dynamically. This model is 3 feet long, 2.5 feet tall and weighs 240 lbs. Using the gyro it can also maintain stability when side impact occurs, as seen in the video below.
In the first of the videos I keep expecting to see it lift its leg on the tree.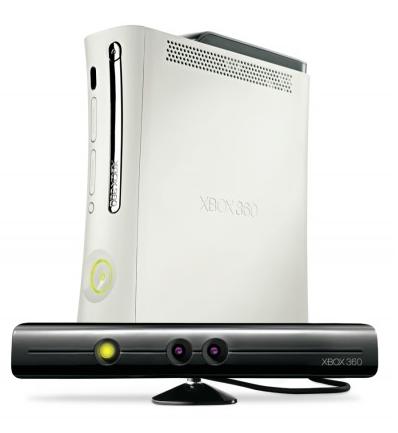 Aptina is the sole supplier of the 1.3 megapixel CMOS Image Sensors, CIS, for the upcoming Xbox 360 Project Natal. According to a report on DigiTimes, via sources in Taiwan, shipments of the new technology are scheduled to start the second half of 2010.
This badass guy has already been pulled behind a Porsche GT2 at 190 MPH for the rollerblading speed record. Now he is going for another record by skating down the Mammoth rollercoaster at the Trips Drill theme park in Stuttgart.
After 2 months of planning, including the 110 hours to build the customized skates, the 36 year old Dirk Auer reached 56 MPH on the first 30 meter drop.
[dvice]
Related Posts:
We posted a little while back about the LG GD910 expected in August for around $2,000 USD. Well now Samsung is coming out with their version of the watchphone coming later in July, possibly early August for 450 Euros.
Samsung has announced the S9110 featuring a 1.76 inch touch screen, Bluetooth, voice recognition, email, speakerphone and music player… What a mouthful for such a small device. From the images below it looks like it is the size of a bracelet but the model might also have small wrists. Guess we will have to wait to see what it is like when it is released. Would be nice to see OLED used to make the screen bend around the wrist, or better yet, unroll/expand when the larger screen is needed.
Related Posts:
Not so much badass but just dang hilarious! Apple is being sued by Gregory McKenna of Beverly Hills California. The 124 page complaint is being filed against Apple, F.B.I., St. Louise County Police Department, and an auto mechanic.
McKenna alleges that Apple conspired with the Mafia to implant receivers into his iPods that allowed for the Italian Mafia to send him death threats through the device. One of which was an iPod Shuffle purchased on eBay and the other a iPod Mini purchased at the Apple Store.
The complaint continues to describe how in 2008 a member of the Mafia played the phrase "I'm going to kill him" in unison with a song playing on the iPod Mini. A more threatening message was supposedly played across multiple systems including iPods, an iBook G4, PowerBook G4, and three cars, including his mothers. The message was apparently in some Mafia modified lyrics to "Still Tippin" by Mike Jones, "Tippin' on four fours, wrapped in four vogues, HERPES. Tippin' on four fours, wrapped in four vogues. Tippin' on four fours, wrapped in four vogues, AHH." All the Mafia wanted was for him to model for them!
Sounds to me like a good episode for Laptop Hunters. Buy a PC man!
Also known as Biohacking, the idea that artificially enhancing the human body is a good thing, scientists are now able to implant tiny telescopes into the human eye.
In January DocInTheMachine had an article about using this technology in a cats eye.
Now it is being reported that they are officially implanting these telescopes into human eyes damaged by macular degeneration. Described as a brief outpatient procedure by the inventors at VisionCare Ophthalmic Technologies.
[gizmodo]
Related Posts:
Along comes the 256GB thumb drive DataTraveler 300. A little on the bulky side but for that much space I will deal with the large manly bulge in my pocket. Not to mention 20 MB/Sec read rate and 10 MB/Sec write speed. It also support ReadyBoost in Windows Vista and assumedly Windows 7. Only marketed to be available in the UK and Europe but any savvy webhead knows you can get whatever you want if you want to try hard enough, and will pay the nearly $1,000.
Geez! That is about 100x more space than my first computer!
[engadget]
Related Posts: